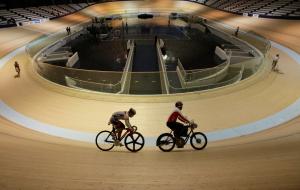 With the Olympics about to get underway you should check out this great article at Boston.com.

In just over a week, the years, months, days, and minutes athletes have spent training will be put on display. The 10,000 competitors who will be vying for medals in 26 different sports have begun arriving in London. Here's a look at many of those athletes competing for a spot in the upcoming Games, which run from July 27 to Aug. 12. -- Lloyd Young (35 photos total)

Click here for the article.